To access your TextFree voicemails, please review the information below.
Where will I find a new voicemail?
TextFree voicemails will be displayed within the conversation of the phone number or contact that called you. TextFree does not have a dedicated voicemail inbox where you can check all voicemails.
How do I listen to my voicemail?
Tap the play button next to the voicemail in the conversation view as depicted in the picture below.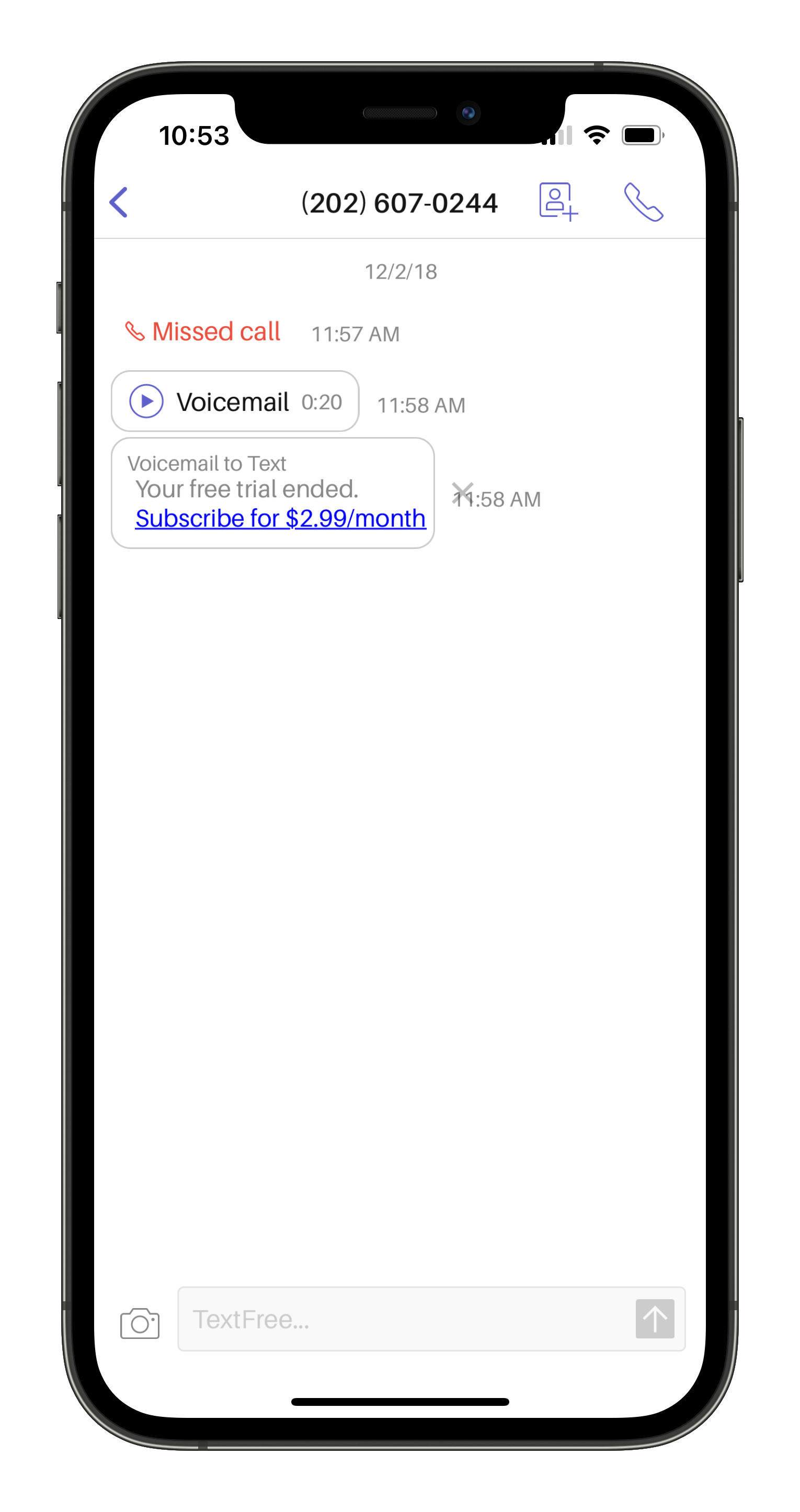 Tip:
You can also use TextFree's '
Voicemail to Text
' feature to read the translated voicemail when you are unable to listen to it. The text is displayed under the voicemail recording.
Questions? Submit a request.